---
Below is a list of Business in Steveston and links to their website or email. Please check the latest copy of The Steveston Villager Business Directory available at stores in Steveston or the Post Office/Museum for more information. If you are a business and are not included below we are sorry we missed you. Please contact: info@steveston.bc.ca to see how to be included on our list.©


ACCOMMODATIONS
Holiday Inn Express
Steveston Hotel
ANTIQUES & COLLECTIBLES
Grandma's Antiques & Collectibles
Steveston General Store
APPLIANCES, RENTALS
Acme Rentals
Budget Appliance Centre
Laara's Vacuums
ART GALLERIES, FRAMING & SUPPLIES
Canoe Pass Gallery
Phoenix Coastal Art Workshop
Riverside Art Gallery
Typographika/Living Stone Studio
AUTOMOTIVE
Blazin Auto
Lordco Auto Parts
Nobby's Automotive
Rich City Collision Repairs
Steveston Autobody & Glass
BOOKS, STAMPS AND STATIONERY
Book Store, the
Gerry's Books
Steveston Library
Steveston Stamps Auction
CHILDREN'S DAYCARE/ACTIVITIES
Alderwood School
Gagriela's Movement Studio
Chatham Speech and Language
KidsVancouver
Paddington Station Fine Arts Daycare
Sandcastle Park Children's Centre
Stroller Strides
Cartwheels Inc.
CHILDREN'S TOYS, CLOTHING
Buttons & Soles
Clothes Encounters, The
Discovery Toys
Heidi's Cookie Creations
Splash Toy Shop
Community Arts Council of Richmond

COMMERCIAL/SPORT FISHING
Canadian Fishing Co.
CFV: Iron Maiden
Dixon Industries
EA Towne's Netting & Marine Supplies
Edgy's Net Services Ltd.
French Creek Boat Sales
Komat Enterprises & HZS International
Nikka Industries Ltd
P.M. Marine Diesel Ltd
Pacific Net and Twine
Paramount Marine
Petro Canada
Redden Net
S & H Custom Yacht Services Ltd.
Steveston Chevron Marine
Steveston Diesel Services
Steveston Fiberglass & Interiors Ltd.
Steveston Harbour Authority
Steveston Marine Agency
Steveston Marine Services Ltd
Steveston Net & Gear Storage Ltd,
Wampler Marine Services Ltd. - Esso
CONSIGNMENT & THRIFT STORES
Daisies Boutique
Enchante Consignment Boutique
KidSupply Clothing Co,
MarinersXchange Ltd.
Mom's Supply Clothing Co.
Richmond Hospital Aux Thrift Store
SOS Treasure Cottage
DENTAL SERVICES
Bayview Dental Centre
Chatham Dental Centre - Dr. James Cadigan, DMD

Dr. Bob Jamison
Dr. Gale D. Rocky Inc.

Dr. McGregor Medical Dental Office
Drs. Michele & Doug Neilsen
Moncton Dental
EDUCATION SERVICES
German Kids Richmond
Japanese Language School
Pacific Rim Montessori Academy
Speech and Language Services
FINANCIAL SERVICES
Coast Capital Savings
Dundee Securities Corporation
Edward Jones
Finn McCool
Gulf & Fraser Fishermen's Cr. Union
Manulife Securities Incorporated
Mikes Tax Service
Nielsen & Co. C.C.A.
Robel Income Tax Service
Royal Bank
WealthSmart Financial Group
FLOWERS, FLOWER ART GARDENING
Prickly Pear Garden Centre
Wild West Gardens Ltd.

FURNITURE AND HOME DECORATING
Benjamin Moore Paints
Cheyenne Millwork & Custom Cabinets, Ltd.
Pacific Design Furniture
Steveston Painting
Style Studio Decorating Co.
The Spoted Frog
Urthwurks Furniture
GIFTWARE'S
A Monkey Tree
Artisan's Galleria
Breeze Home Décor and Art
Cannery Store, The
Crazy Mary Studio
Fine Collections
Hearts Gift Shop & Video Rental
Marine Arts & Gifts
Nikaido Gifts
P.J. Collections, Arts & Crafts
Pieces
Serenity Home Décor
Shooting Star
Steveston Crafts 'n More
HAIRDRESSERS AND BARBERS
Alen's Golden Scissors
Amy's Hair & Beauty Studio
ARRZ 2
Ask Hair Studio
A-Styles Hair Salon
Gentlemans Chair Barber
H2O Hair & Nail Co.
Hair by Lenny
Inter Beaute Haircare Salon
Janet's Tender Loving Hair
Minato Hair Design
Remark Hair Design
Shades Hair Salon
Ship n' Shore
Steveston Barber Shop
Tender Loving Hair
Unicutters
HERITAGE SITES / COMMUNITY /SERVICES GROUPS
Britannia Heritage Shipyard
Community Arts Council of Richmond
Finn Slough Heritage & Wetland Society
Gulf of Georgia Cannery Nat'l Historic Site
London Heritage Farm
Stevestom Farmers & Artisans Market
Steveston Community Society
Steveston Museum & Post Office
Steveston Rotary
Steveston Salmon Festival
Vancouver Wooden Boat Society






---

---
HOLISTIC, HEALTH, WELLNESS & FITNESS
12th House Healing Arts
Basic Nature
Cool Secret Spa
Curves
Focus Pilates
Fusion Fitness Studio
Gemini Fitness Inc
Geogan Spa
Healing River Acupuncture
Jazzercise
LA Lifestyles Health & Fitness Consulting
Natailia's Spa
National Fitness Products of Canada Inc.
Pangaea Clinic of Naturopathic Medicine
Papillon Spa
Past Tense Massage Therapy
Radiant Tanning Salon
Raintree Day Spa
Satori Integrative Health Centre
Serendipity's Backyard
Shizen Wellness
Steveston Chiropractic Office
Steveston Massage Therapy Clinic
Steveston Village Yoga
Tao Day Spa
Turning Point Therapeutic Massage Clinic
HOME & OFFICE SERVICES
Acme Rental Centre
Men in Kilts
Steveston Painting
Style Studio Decorating Co.
The Little Contractor.com
JEWELLERS
Artisan's Galleria
LADIES & MEN'S CLOTHING & SHOES
Bare Basics Lingerie
Coho Designs
Elves Embroidery
From Seeds to Fashion
Irish Fancy
Jet Lag Boutique
Lulu Island Designs
Sassy Lulu
Seas On Shore
Stepin' Out
Treasures Boutique
VIKA International Atelier Boutique
LAWYERS AND NOTARIES
Henderson Livingston Stewart
John Skapski
Patricia A. Fleming
Sara Levine, Barrister & Solicitor
Sharen Janeson
Tammy L. Hoolsema, Notary
MARINE AND HARDWARE
Rod`s Building Supplies
Steveston Marine Hardware



MEDICAL & RELATED SERVICES
Collins Safety Services
Dr, Jane Donaldson, MD
Dr. B. Peters, B.A.K.
Dr. Cheryl Nagle, MD
Dr. G. Bernadette Yuan, MD
Dr. Jack Kliman, MD
Dr. Kee S. Leong-Sit, MD
Dr. Peter Quelch, MD
Dr. R.AJ.E. Carvalho, MD
Dr. Robert Baker, MD
Dr. Sebastian Howie, MD
MCI Medical Clinics Inc
Steveston Veterinary Hospital
Steveston Village Ortho/Spts Physio Clinic
Pharmacies
Steveston Pharmacy
Medical Lab Services
Life Labs
MUSIC, DANCE & PERFORMING ARTS
Arts Connection, The
Berke Academy of Dance
Steveston Folk Guild
The Beatmerchant
OFFICE SERVICES
Island InK Jet
Amark Printing
Horizon Multimedia
Steveston Villager, The
Sunor Enterprises Ltd.
Words and Images
PET SERVICES AND SUPPLIES
Bark & Fly Pet Care
Dog walking and Sitting
Meow & Bark Avenue
PHOTOGRAPHY
Artisan Photography
Brechin Maclean Photography
Sandra Steier Photography
The Lighthouse Photographic Studio
PROFESSIONAL SERVICES
EHL Consulting Inc.
Erl'signs
Hon. John Cummins, Steveston/Ladner MP
Jefferson's Dry Cleaners
John Yap, MLA Richmond
Kim's Electronics
Mardon & Campbell Insurance Ltd.
Miloush Advanced Mobile Welding Ltd.
Minato Village Cleaners
Nu-Tech Systems
Pacific Northwest Planners
Richmond/ Steveston Provincial MLA
Steveston Community Police Station
Steveston Waterfront Properties Inc
Travel Boecker
Welcome Wagon




REALTORS, INSPECTORS & SERVICES
Louwin Management Ltd. Property Mgmt.
Macdonald's Realty-Cynthia Chen
Macdonald's Realty-Dolores Werk
Macdonald's Realty-Esnie Shum
Meisterman Appraisals
NeuenDesign
Quality Home Inspections Ltd.
Remax - Larry Biggar
Remax - Lynda Terborg
Remax - Rob Viccars
Remax - Sean Lawson
Remax Select Properties- Karel Palla
Remax Westcoast - Diane Cardoso
Remax Westcoast - Deb Robson
Remax Westcoast - Merille McCaffery
Sutton Group - Ryan Beggs
RESTAURANTS & BEVERAGE SERVICES
Bakeries
Chocolate Lover Cakes
Damien's Belgian Waffle Factory Ltd.
Diplomate Bakery
Germainia Bakery
Heidi's Cookie Creations
Patrice Corder Cake Art
Steveston Bakery
The Steveston Cookie Company
Sugar Art Bakery
Catering
Coffee, Espresso Etc.
Beans and Beyond Café
Blenz Coffee
Robusto Cigars and Café
Starbucks Coffee Imperial Landing
Steveston Coffee Company
Waves Coffee House
Casual
Alegria Café & Giftware
British Home
Cimona Café
Cottage Tea Room
Dans Delight
Fisherman's Boot
Mandalay steak house
Mary's Italian Ice Cream
McDonald's Restaurant
Oasis Café
Pierside Deli
Saras Ice Cream
Shady Island Seafood Bar & Grill
Steveston Cannery Cafe
Steveston Dairy Queen
Steveston Hotel Restaurant
Subway
Timothy's Frozen Yoghurt
Chinese/Asian
Kari House Malaysian Restaurant
Net Shed, The
Timmy's Kitchen



---

---
• Business Phone Directory...
• Business Community Linxs...
• Community Phone numbers...
• Community Links...
• The Steveston Villager Magazine...
• How to Get to Steveston...
• Map of Steveston...
• Visitor Reviews...
• Things to Do...
• FAQ...
• Photos...
• Recipes...
• Contact...

---
Steveston Community E-Newsletter

Check out our business to business E-Newsletter for updates on newly-opened enterprises and local promotions. Click here!

---
Hosted Sites

We have a variety of business sites hosted here on the Steveston Community Website. To view a full listing of these sites, Click here!

---
Translate this page
Traduisent
‹bersetzen
Traducono
Traduzem

---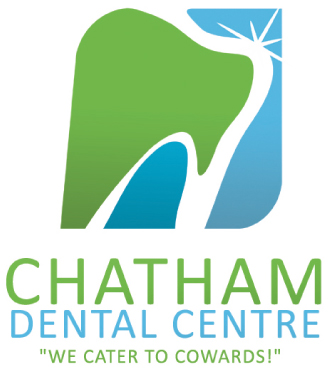 ---
---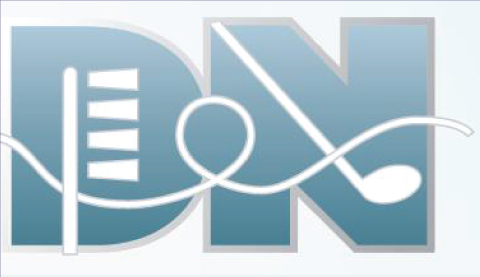 STEVESTON SMILES
---

---

---

---